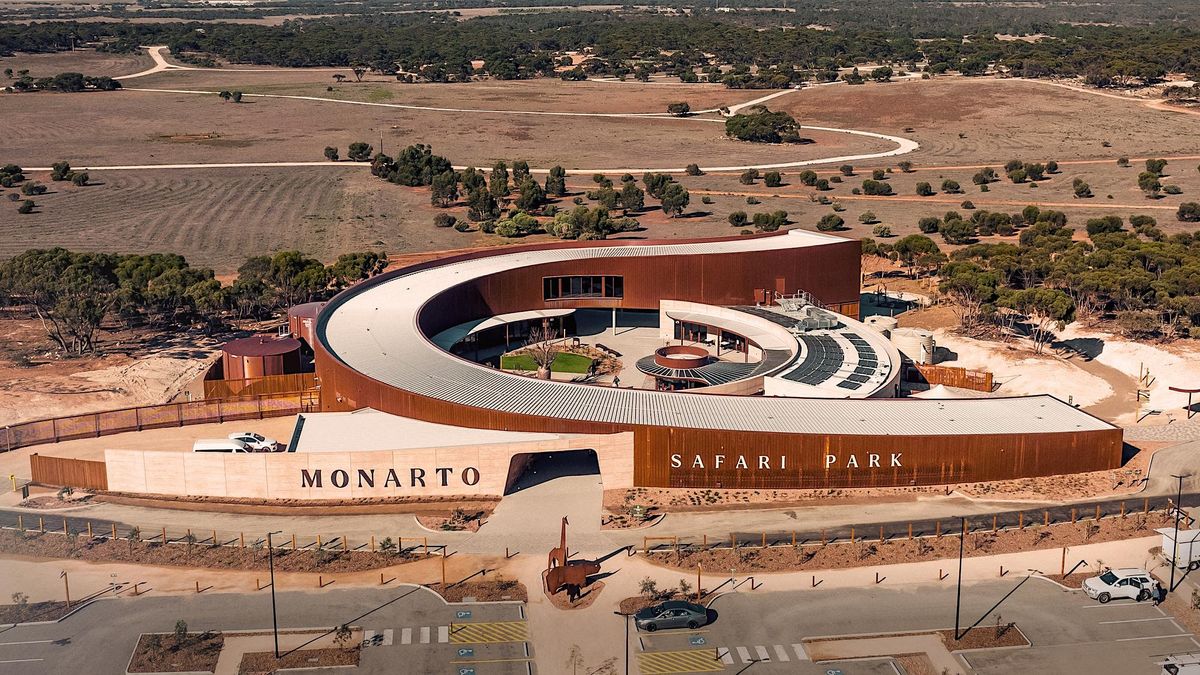 Advertisement

Join us for a wild adventure at Monarto Safari Park Day Trip, where you'll get up close and personal with incredible animals and wildlife!
About this Event


When: Saturday 21st October (Week 5)




We listened to your feedback and this day trip will be on a SATURDAY so everyone can attend!




Time: Arrive at 8:00am for a strict 8:30am departure from the Wakefield Campus. Arrival back to Adelaide at approximately 5pm.




Cost: Our Special Student Price is $50! (TICKETS ARE NON-REFUNDABLE).




Embark on an unforgettable Day Trip to Monarto Safari Park, nestled in the heart of South Australia's picturesque landscape. This adventure promises a captivating blend of education and excitement. Students will have the chance to observe awe-inspiring creatures, from majestic lions, towering giraffes and enigmatic rhinos to hilarious meerkats, African wild dogs and laughing hyenas, all in spacious, naturalistic habitats that prioritise animal welfare.




Guided by knowledgeable staff, the trip provides invaluable insights into conservation efforts, ecology, and the importance of biodiversity. Amidst breathtaking scenery, students discover the significance of preserving our planet's diverse ecosystems while enjoying an enriching, hands-on experience. Monarto Safari Park promises a day of discovery, fostering a deep connection to the natural world.




It's an educational journey that combines fun and learning, fostering a deeper appreciation for the planet's incredible wildlife.




This will be a self guided tour of the park. You are welcome to walk and hike around the park at your own pace with other students. Grab a map, plan your day and have fun.




*** There will be an SRC Event straight after the day trip. Stay tuned for more info ***




Inclusions:

Entry to Monarto Safari Park

Unlimited hop on-hop off access to Zu-Loop buses in the safari park

Lunch provided

Feeding sessions for animals as per Saturday timetable

Keeper tours of selected animals as per Saturday timetable.

Lots of fun activities on board with the chance to win prizes

Long lasting friendships




Excluded:

Any meals not indicated

Personal expenses




What to Bring:

Student ID

Other ID (license/passport/photo card)

Comfortable walking shoes

Water

Sunglasses

Sunscreen

Hat

Cold weather clothing

Money for optional purchases

Positive and fun attitude




Follow your SRC on social media for live photos and videos:

Adelaide SRC

Facebook: SRC Torrens Adelaide

Instagram: @srctorrensadl




Terms and Conditions:

I acknowledge that by participating in the day trip, I agree that Torrens University Australia Limited and each of its related body corporates (Torrens) does not carry any insurance on my behalf with respect to my participation in this activity and that I:

· am participating voluntarily;

· will not attend the event if I have any cold/flu-like symptoms, been asked to self-isolate, or have been in contact with someone who has COVID-19, and I will stay at home and keep isolating;

· acknowledge that there is a non-refundable participation fee unless otherwise agreed by Torrens;

· assume all of the risks that may arise out of my participation including but not limited to the use of any equipment or following any instructions provided by the facilitator; and indemnify and hold harmless Torrens, its affiliates, parents, subsidiaries, assigns, partners, attorneys, shareholders, officers, directors, employees, independent contractors or any other person or entity associated in any way with Torrens, from any and all claims, lawsuits, causes of action, arbitrations or proceedings which may be brought against Torrens as a result of my participation in the activity;

· authorise Torrens to record me using my name and likeness, picture, voice or other information concerning me on photographs, film and/or video tape, for audio and visual production purposes (herein referred to as the "Recording"), edit the Recording into a photo gallery / short film / webinar (which may include other recordings and material) to place on screen or place online (including on social media) and acknowledge that Torrens owns and shall own all rights, title and interest (including copyright) in the Recording.




By ticking the box below:

· I warrant to abide by the above terms and relevant policies or as otherwise directed by Torrens at all times.

· Torrens reserves the right to withdraw my ability to participate in the activity should I fail to do so.

· If I am under 18 years of age on this date, my parent or legal guardian has given their consent to my participation in the activity.



Advertisement
Event Venue & Nearby Stays
Torrens University Wakefield Campus, 88 Wakefield Street, Adelaide, Australia