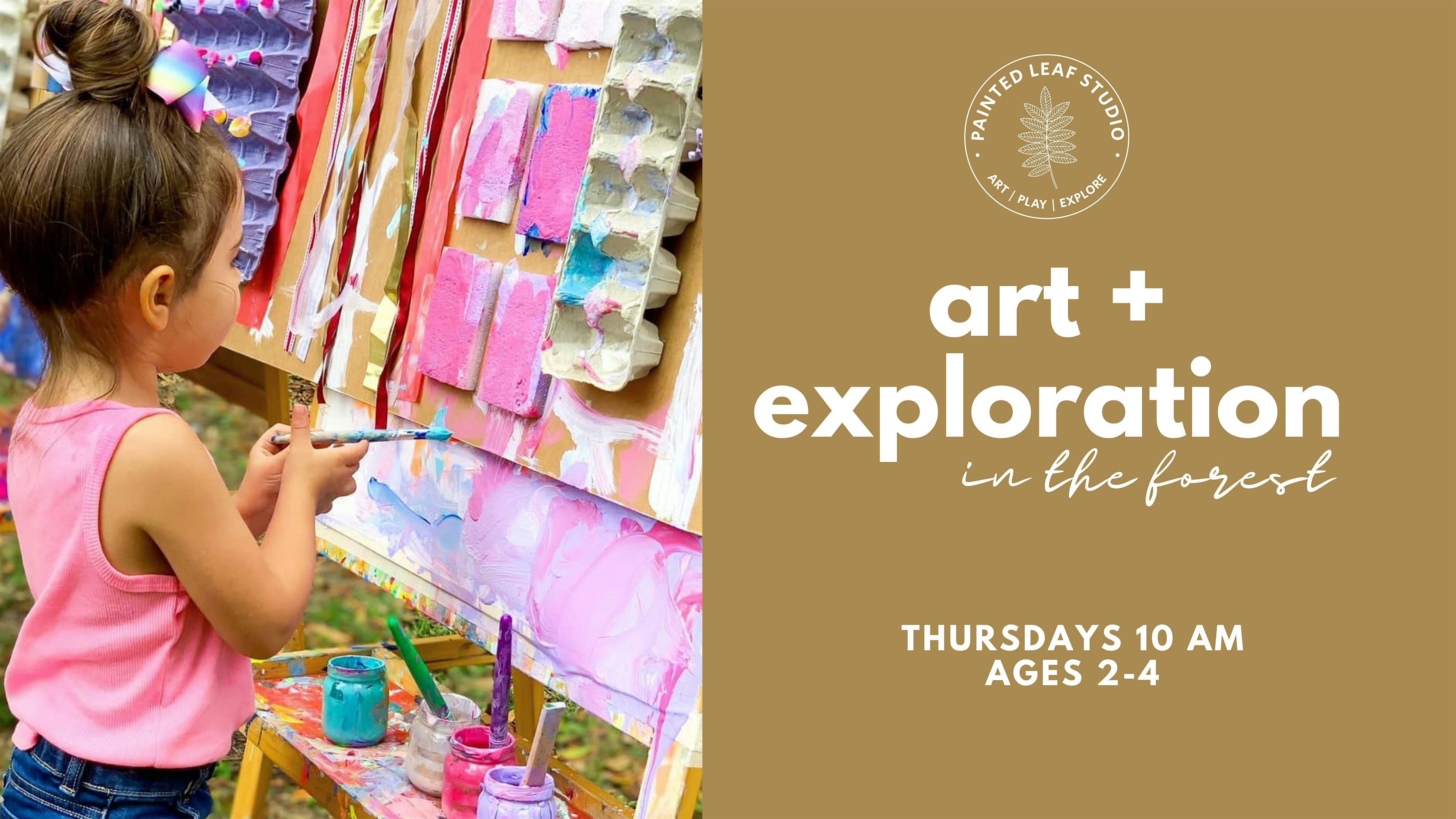 Advertisement

This outdoor session is designed to be a colorful & creative experience filled with art, sensory play, and exploration for kids ages 2-4
About this Event


REGISTRATION OPENS 8/1 10am

This magical outdoor session happens in 4-week sessions every Thursday from 10:00 - 10:45am on our magical acre of oaks. This child-led session encourages curiosity, creativity, imagination and critical thinking - all while having a blast!

You can expect different stations with creative, process-based art projects, water play, non-toxic playdough, nature-inspired activities, and more!​

This session is recommended for children ages 2-4.

Please read our SAFETY AND CLASS GUIDELINES:
Parents are responsible for their children at all times. This class is outdoors and requires that you stay vigilant of your children at all times.
CLASS CAPACITY: There is a minimum enrollment of 5 students for the sessions to start and a maximum of 16 students per session.
All students must be registered and accepted our waiver prior to the start of each class session.
PARKING: Please be respectful of the space that we share with Nature's Oak Wellness Center. Please use the farthest parking lot from the building. If full, go through the open gates and park inside.
MAKE-UP POLICY: We have a no refund policy. Spots are limited and individual materials are provided, if you miss a session they cannot be made up and payment will not be refunded or transferred.
WEATHER: Classes will take place outdoors. In case of inclement weather, class will be canceled and everyone will be notified via email.
All students and adults must wash their hands prior to class starting. Hand washing and hand sanitizing will be encouraged throughout the duration of the class.
MATERIALS: Tools and materials will be sanitized after each class.
COVID: If the child or a live-in family member tests positive for COVID-19, or has come into contact with someone who has tested positive, you must be symptom free for 14 days before visiting the studio. If you (or your child) learn that you have tested positive or have come in contact with someone who has tested positive for COVID-19 after attending an event, please let us know so we can immediately notify other all other attendees as well.
Advertisement
Event Venue & Nearby Stays
Painted Leaf Studio, 110 W Country Club Dr, Tampa, United States